offer-popup-title
offer-popup-subtitle
Notify me when is back in stock
Laat je e-mailadres achter en we sturen je een mailtje wanneer dit product weer op voorraad is.
KOTO Classic Academy Set
€37,95
Op voorraad
In winkelwagen
KOTO Classic Academy Set
Merk: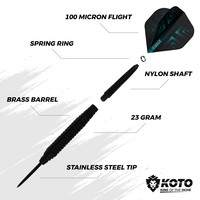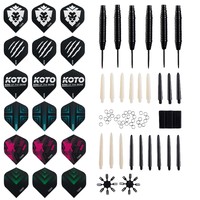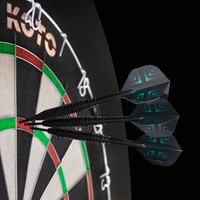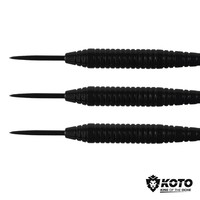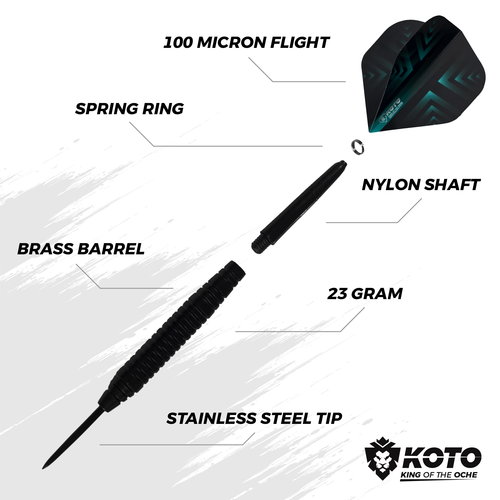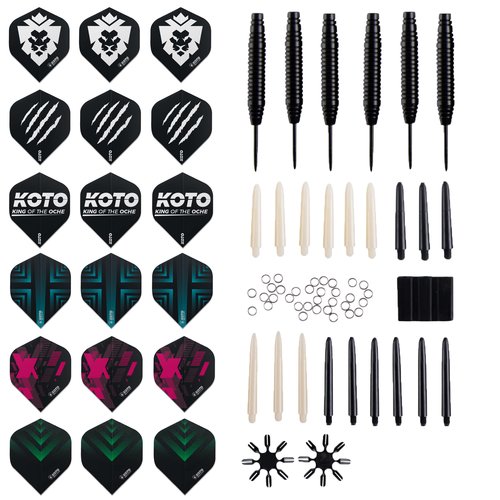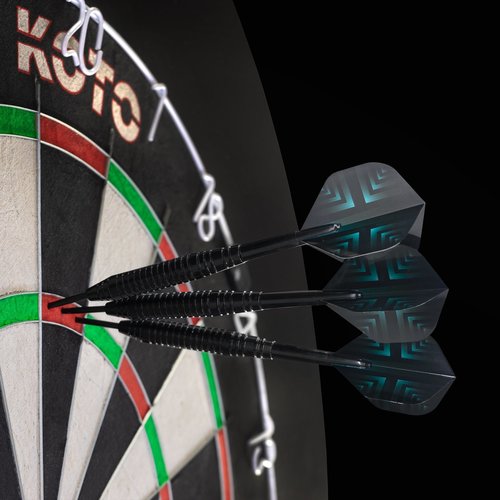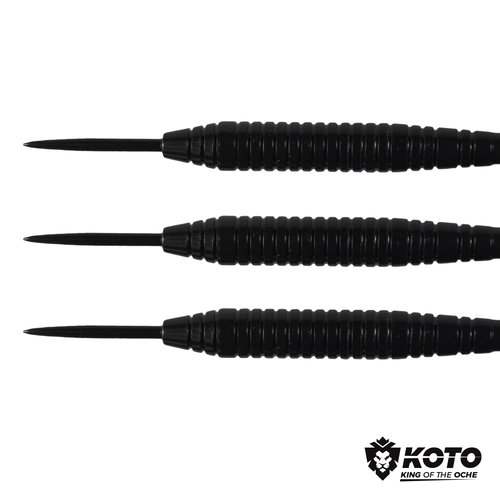 Met de KOTO Classic Academy Set haal je direct een complete dartset in huis. De producten van KOTO passen uitstekend bij de visie van het merk: stijlvol, kwalitatief en betaalbaar!
Geschikt voor beginners:

Deze complete set is ideaal voor beginnende darters. De set bestaat uit een professioneel dartbord en een complete set dartpijlen met accessoires. 

 

Professioneel dartbord:

Het dartbord heeft de officiële toernooiafmetingen en is voorzien van een draaibare cijferring waardoor de levensduur van het dartbord wordt verlengd. Ook wordt het KOTO dartbord geleverd met professionele bracket en gebruiksaanwijzing zodat je het dartbord op de juiste hoogte kunt hangen

 

Complete set darts:

Naast een dartbord bevat deze set ook 2 sets KOTO dartpijlen van 23 gram, 6 sets KOTO flights, 6 sets KOTO shafts, 2 punthouders, shaftringen en flightprotectors.

 

Hoogwaardig materiaal:

Het dartbord is gemaakt van hoogwaardig sisal dat bekend staat om de duurzaamheid. De hoogwaardige sisal zorgt ervoor dat de gaatjes in het dartbord snel herstellen. De darts zijn gemaakt van messing en hebben een stevige stalen punt waar je lang plezier van hebt!

 

KOTO:

Zoek naar 'KOTO' en vind alle King Of The Oche producten. KOTO stijlvol, kwalitatief en betaalbaar!

 
De KOTO Classic Academy Set bestaat uit de volgende onderdelen:
KOTO Classic Edition Dartbord
KOTO Accessory Kit Steeltip Black 90 Pieces
Voor 22:00 besteld, vandaag verstuurd
Gratis Verzending vanaf €50
Achteraf betalen mogelijk
Retourneren binnen 30 dagen
Je ontvangt
190
bonuspunten